[next] [previous] [content] [main content] [printable page]
Johannes Knutson Ekse
Killed in the Belmont massacre 24th of August 1862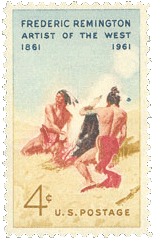 [next] [previous] [content] [main content] [printable page]
[next] [previous] [content] [main content] [printable page]
Jackson County 24th of August 1862
From Martin Ulvestad's book
Norwegians in America,
from 1907.

Her the chapter about Jackson County, Minnesota.

Ulvestad collected in the end of 1800 and the star of 1900 data and stories about the Norwegians immigrated in America so far. He described each State, and each County in each State. The chapter about Jackson County in Minnesota tells about parts of The Sioux Uprising, and immigrants from Eksingedalen, Teigdalen, Evangere and Voss, all in Norway, which was killed in that uprising.
The name Fyre at Bolstad is in this article called Førde, and Mestad in Teigdalen is called Mitstad. Furnes on the other side of The Bolstad Fjord is called Førenes. Ekse in Eksingedalen is called Exe. Lars G. Hjørnevik and whife, which aso where killed in the uprising, are not mentioned in this article.


Jackson County. (Page 99)
An English translation could be found on this link: freepages.genealogy.rootsweb.com/~maggiebakke. Search for "Jackson County".
This tarnslation is done by Olaf Kringhaug © 2004-2005. I hope to get permission to use his translation on this page later on.

[next] [previous] [content] [main content] [printable page]
Copyright © kaare@trefall.com 2004-2023 (pgp)
Last updated 17th of April 2023